Museo Picasso
Museo Pcasso is a Museum in Malaga, the city where Picasso was born.
The Museum has a collection of 285 works donate by memebers of his family.
The Museums is located in the Palacio de Buenavista
build in the first part of the 16th centiry for Diego de Cazalla
[
.
for centiries the Palacio was a family home for the
Counts of Mollina and the Counts of Buenavista.
The Palaceio has two floors and a tower.
The pacio is surrounded by a double colonnade.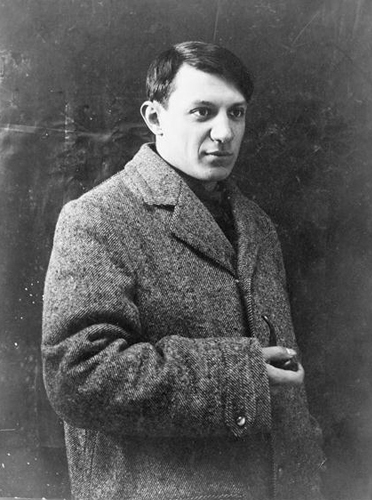 Pablo Ruiz Picasso (1881 - 1973)
Picasso had 4 children from different marriages.
from the marriage with Olga Khokhlova (1891 - 1935)
Paulo Ruiz Picasso (1921 - 1975)
grandchildren
marriage with Emilienne Lotte (1916 - 2007)
Pablito Ruiz Picasso (1948 - 1973)
Marina Ruiz Picasso (born 1950)
marriage with
Christine
Ruiz Picasso / Christine Paulpin
Bernard
Ruiz Picasso (born 1959)
relashionship with Marie Thérèse Walter (1909 - 1977)
Maya Widmaier Picasso (born 1935)
grandchildrfen
Olivier
Richard
Diana Widmaier Picasso (born 1974)
marriage with Françoise Gilot (born 1921)
Claude Picasso (born 1947)
Paloma Picasso (born 1949)
The fonds for the museum come from the family
of Pablo Picasso's oldest son
133 pieces were donated by Christine Ruiz-Picasso
22 pieces were donated by Bernard Ruiz Picasso
49 more pieces were lended by the two heirs
The Picasso Museum in Malago opened in 2003
Souvenirs of the Prado Museum